Minka Teal Tourmaline and Diamond Ring
By Minka Jewels
£8,250
A smooth gypsy set ring featuring an exceptional teal tourmaline gemstone and white diamonds.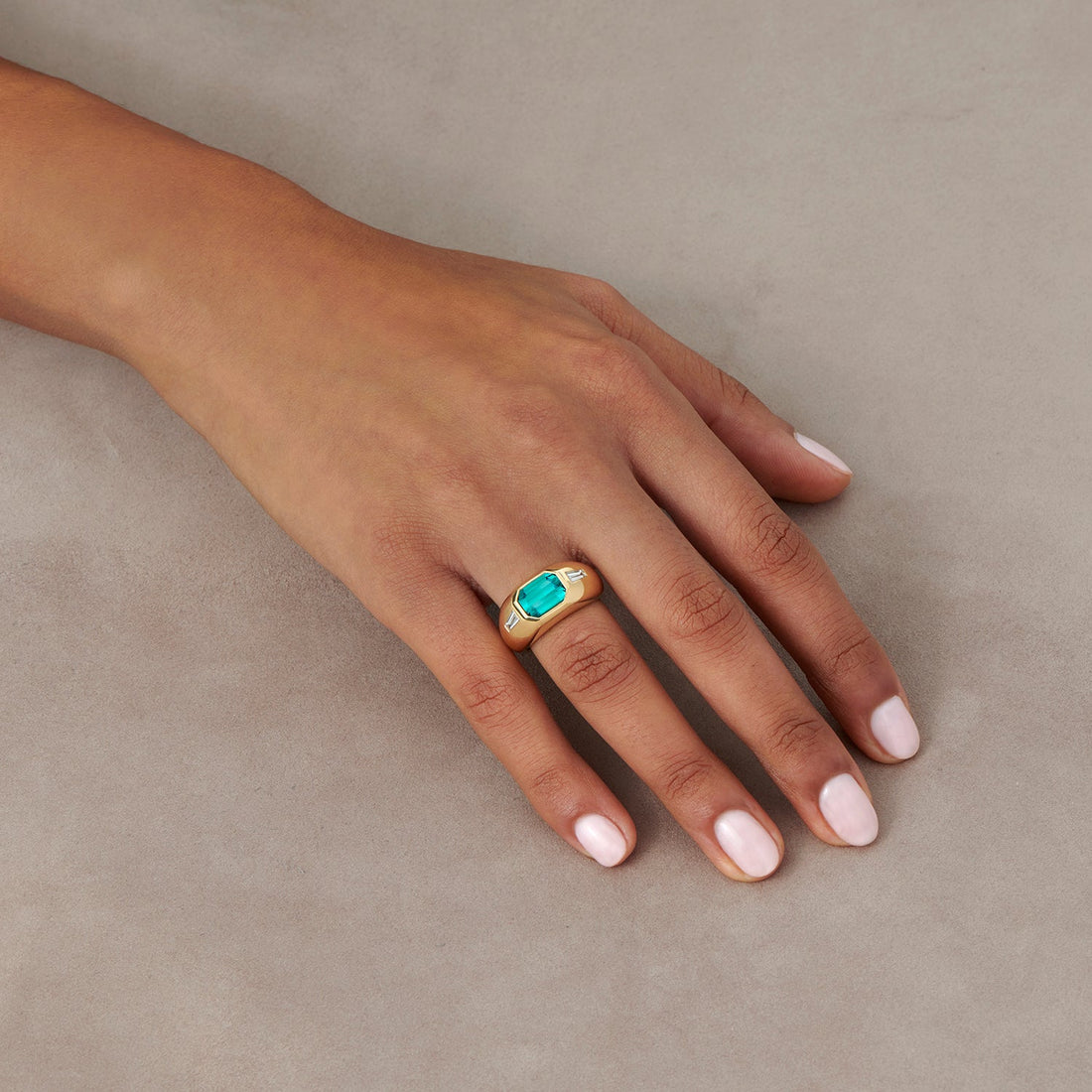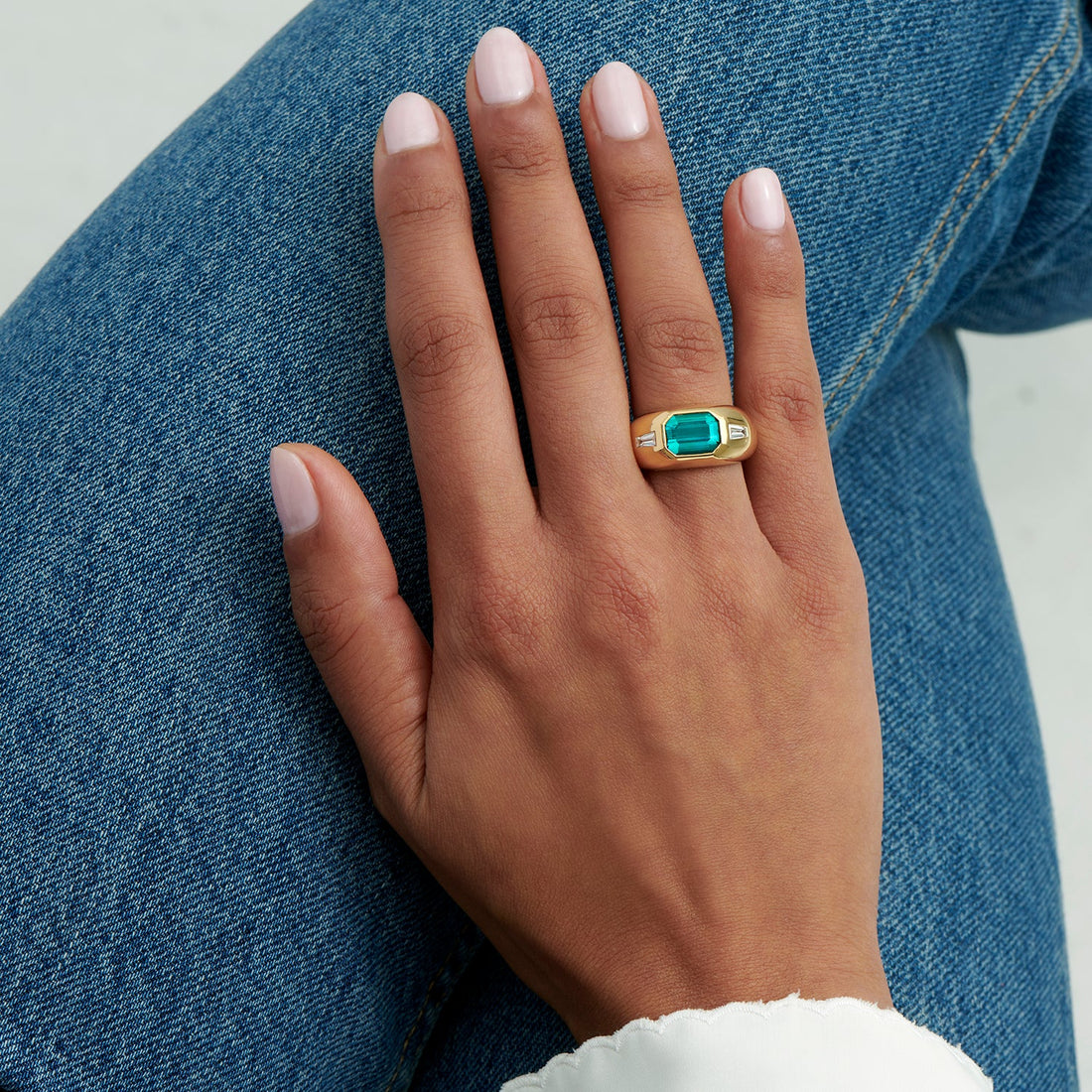 A large, 3ct teal coloured tourmaline in an emerald cut. Flanked by two baguette cut white diamonds, and set in smooth 18k yellow gold.
Available to ship now in a size O. Resizing available, please make an enqiry to find out more.
Ring Details
Creating timeless pieces with carefully picked stones and diamonds of exceptional quality, designer and founder Lucy Crowther of Minka Jewels has fast made a name as one of London's most exciting designers. Offering modern twists on easy-to-wear, bold shapes, their signature take on the gypsy ring is a highly coveted style for those looking to reset inherited diamonds or an alternative engagement ring.

Tourmalines are found in almost every colour - from greenish blues, to peachy pinks and electric violets. The main source of tourmaline comes from Brazil, with the rarest kind - paraiba tourmalines - found in a specific region of Brazil being highly desirable due to the radiance and bright, unmistakable colour.

Some tourmalines also display a colour phenomenon where two distinct colours appear next to each other, these are known as watermelon tourmalines, and are often cut in rectangular shapes.

Tourmalines are a relatively hard material, similar to emeralds, but are more stable due to fewer inclusions. They are popular in engagement rings for lovers of unusual colour, with peach tourmaline and teal tourmaline gemstones remaining the most desirable.

Tourmalines are traditionally the birthstone for October. View all tourmaline rings here.

The tourmaline featured in the image is 3cts, and the white diamonds total 0.4ct.

Gold is a naturally occurring metal with a warm, glowing finish when polished, and remains the most popular choice for engagement rings due to its natural beauty and hard-wearing strength.

Pure 24k gold is naturally a soft material, and considered too soft to create jewellery with, so it is mixed with small amounts of other metals to create an alloy.

As well as increasing the durability of the gold, adding alloys can also change the colour of the gold to produce rose or white gold, for example.

18k yellow gold is made up of 75% pure gold, and 25% alloy, which would usually include silver and copper.

18k rose gold is made up of 75% pure gold, 22.2% copper, and 9.2% silver.

18k white gold is made up of 75% pure gold and 25% palladium or platinum.