about us
Meaningful Jewellery to Symbolise & Celebrate Modern Love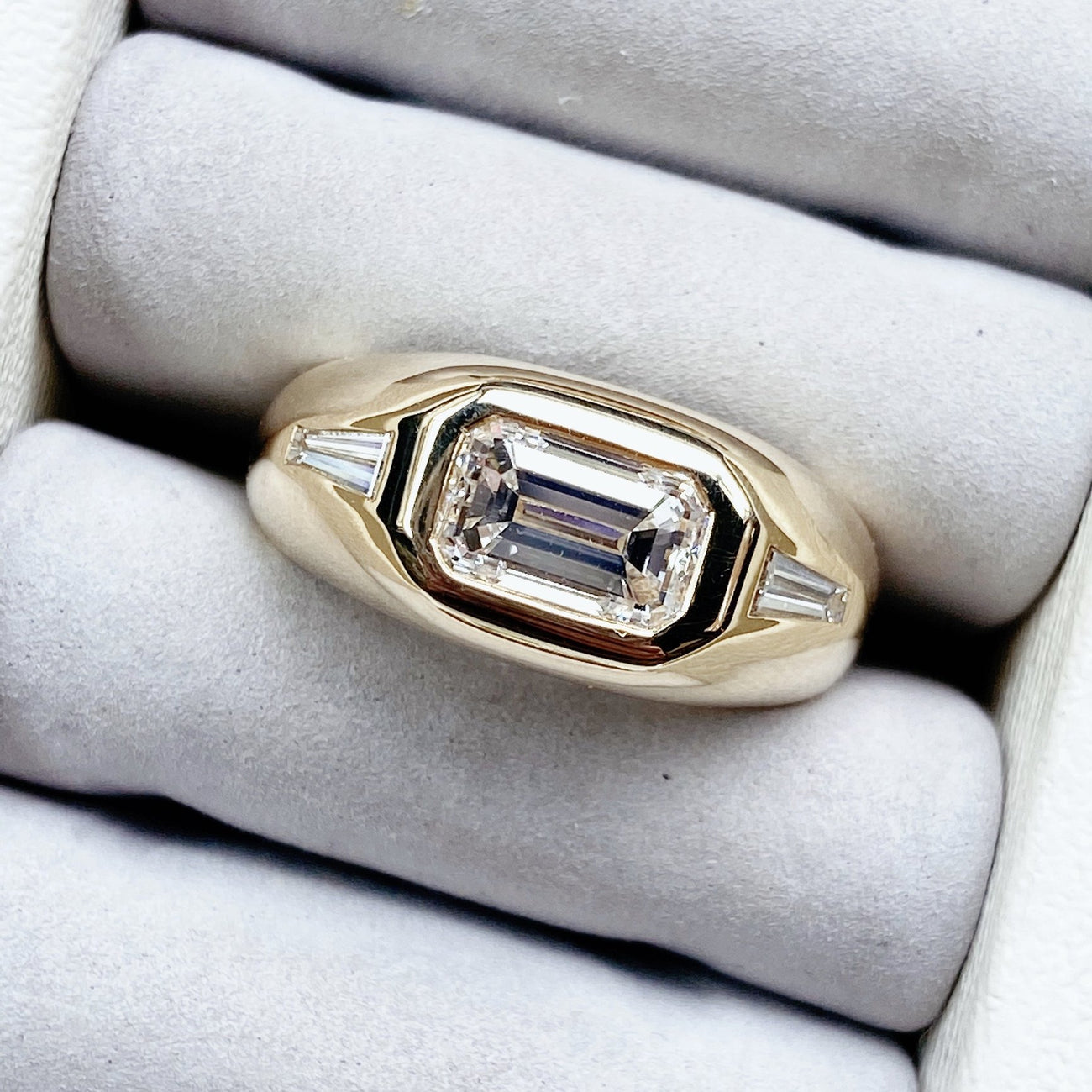 Meaningful Jewels for Modern Love
A discerning curation of the ultimate engagement rings and meaningful jewellery
The Cut London helps you navigate the overwhelming world of engagement rings and fine jewellery at the most exciting times in your life.
Founded by jewellery designer and stylist Kate Baxter in 2012 after seeing friends and family struggle when looking for engagement rings online, The Cut London exists to make the journey to finding your dream ring exciting, inspiring, and easy - with designs from only the most talented and coveted jewellers out there.
With the goal of helping discerning couples or individuals find their dream ring that doesn't look like everyone else's, Kate's obsession with detail and craftsmanship led her to pull together her dream collection of rings and fine jewellery.
Founder Kate Baxter has lived and breathed jewellery for over a decade as a designer, stylist and consultant.
As well as browsing or shopping from our selection of rings online, you can get personal advice and suggestions with a free consultation over the 'phone or email, where Kate listens to what you're looking for and uses her extensive network of industry contacts to help bring your perfect piece to life.
Even a simple solitaire ring can be a unique and exceptional piece when created by the right jeweller, and Kate's discerning eye, experience and attention to detail means that she can help you find the ultimate version of whatever piece of jewellery you're searching for.
We believe in a modern kind of luxury: where fine jewellery is created using small-scale production rather than mass-made, the metals and gemstones are traceable, sourced from trusted suppliers, or reclaimed, and meticulous craftspeople produce exceptional work whilst supporting their workforce and caring about the planet.
Please make an enquiry below to start your bespoke project or for free expert advice on finding the perfect piece of jewellery.