Dusty Pink and Grey Diamond Ada Ring
By Ruberg
£11,390
An elegant two-stone diamond ring featuring a salt and pepper grey diamond and a dusty pink pear cut diamond.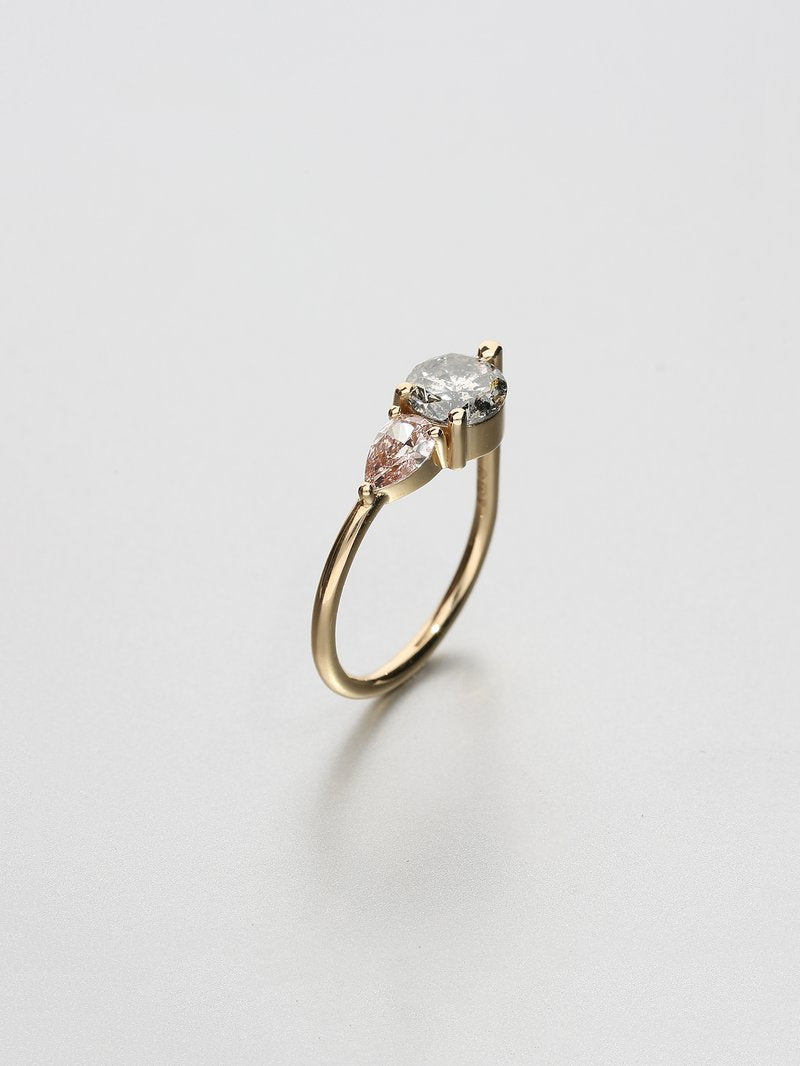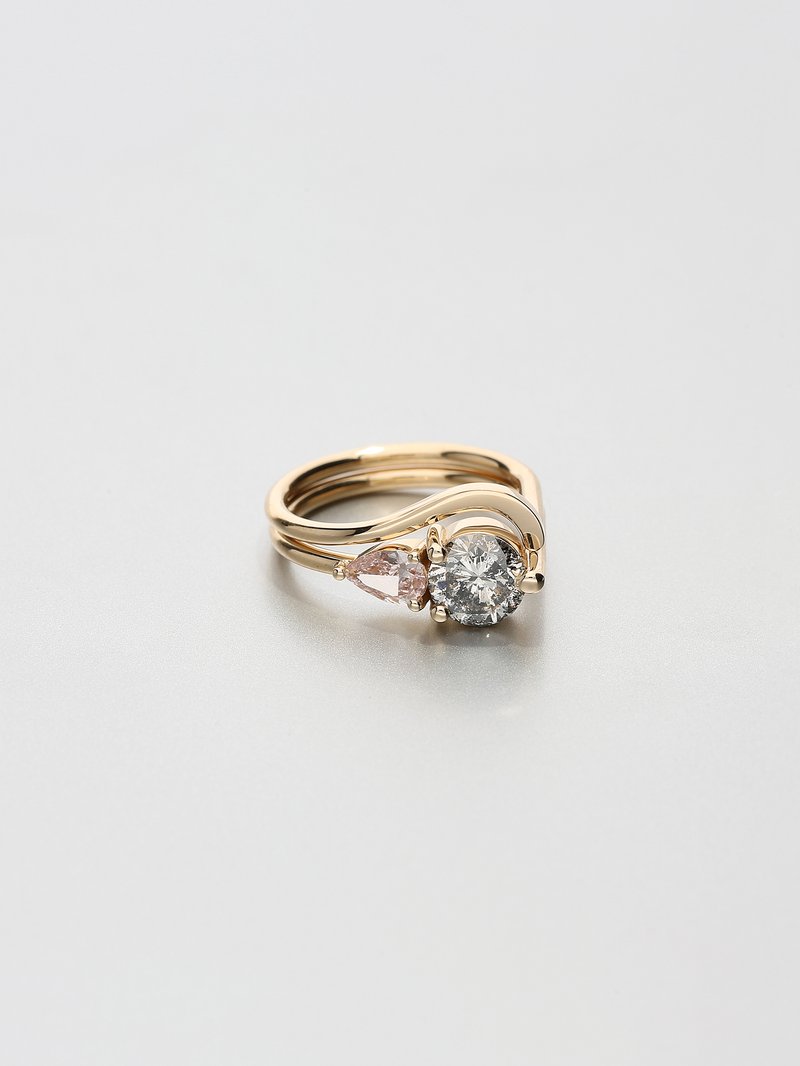 Crafted in the designer's signature asymmetric style, this beautiful diamond duo features an unusual pairing of a salt & pepper diamond with a rare dusty pink diamond. The ring can be worn alone or framed with a matching curved wedding band (shown in third photo).
All Ruberg pieces are hand made in the Copenhagen based workshop. If you would like to speak to Kamilla Ruberg about designing a custom ring or piece of meaningful jewellery, please make an enquiry.
Ring Details
With a distinct Scandinavian aesthetic and enduring fascination for geometry, Kamilla Ruberg draws inspiration from her creative home, architecture and sculpture. It is asymmetry however, which remains the signature trademark of Ruberg fine jewellery.

Salt and pepper diamonds are real diamonds displaying visible inclusions that create a smattering of black and grey marks, often giving a 'salt and pepper' speckled appearance. Each salt and pepper diamond will look completely unique, and no two are exactly the same, making it a romantic and original choice for a piece of jewellery. They are extremely popular for alternative engagement rings as they feel less 'clingy' than a white diamond, and a more relaxed and low-key choice.

Please be aware that salt and pepper diamonds are different to fancy grey diamonds, which are a pure grey hue that is evenly distributed across the stone.

The diamonds featured in the image are a salt and pepper brilliant cut, total 1.18ct. and a natural pink diamond, pear shape cut, 0.36ct.

Other sizes and cuts are available to order, please make an enquiry to find out more.

Gold is a naturally occurring metal with a warm, glowing finish when polished, and remains the most popular choice for engagement rings due to its natural beauty and hard-wearing strength.

Pure 24k gold is naturally a soft material, and considered too soft to create jewellery with, so it is mixed with small amounts of other metals to create an alloy.

As well as increasing the durability of the gold, adding alloys can also change the colour of the gold to produce rose or white gold, for example.

18k yellow gold is made up of 75% pure gold, and 25% alloy, which would usually include silver and copper.

18k rose gold is made up of 75% pure gold, 22.2% copper, and 9.2% silver.

18k white gold is made up of 75% pure gold and 25% palladium or platinum.