Tourmaline and Diamond Ring
By Minka Jewels
£10,000
A forest-green tourmaline and diamond ring, set in 18k yellow gold.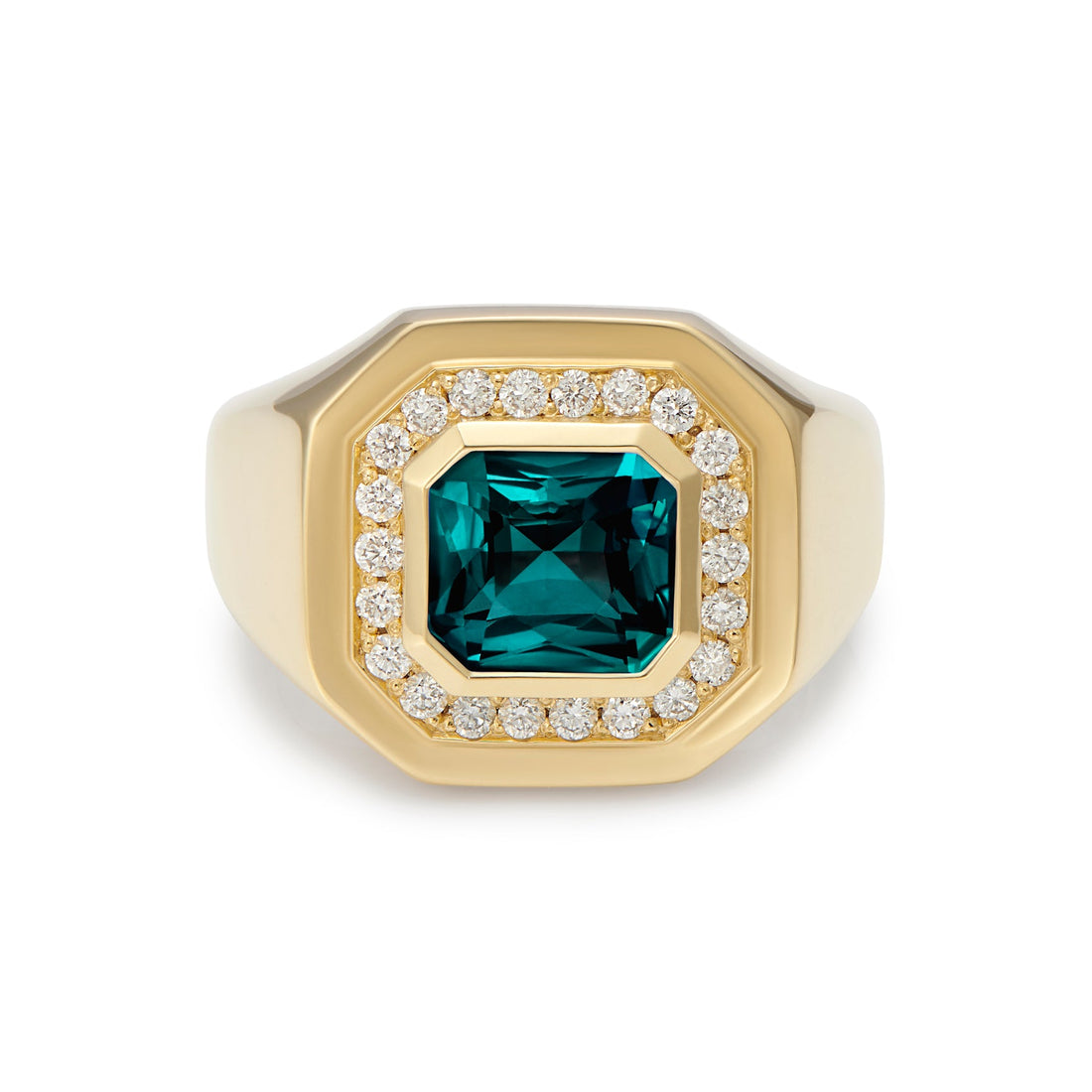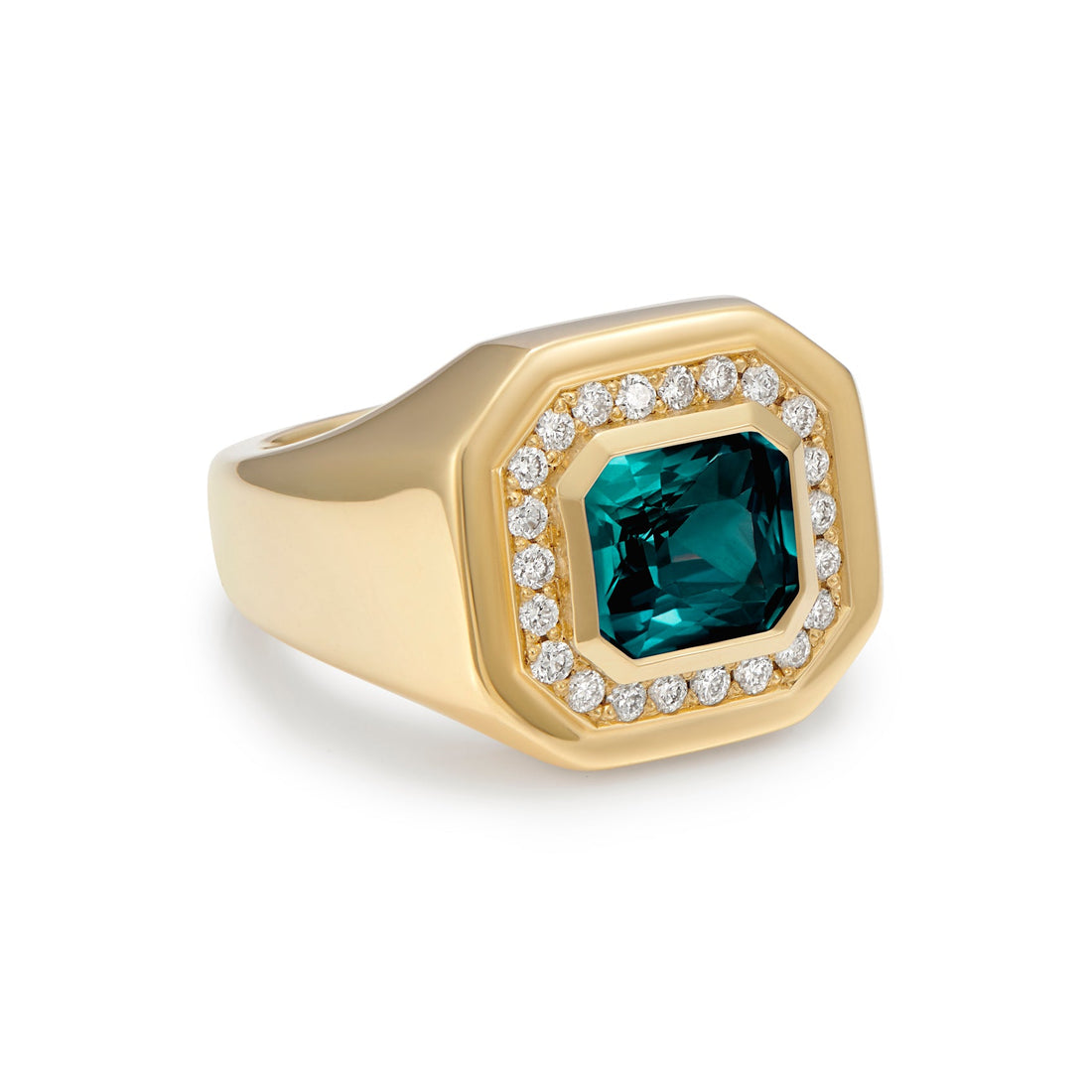 A spectacular cocktail featuring an octagonal cut forest green tourmaline, framed in small white diamonds. Set in 18k yellow gold.
Ring Details
Creating timeless pieces with carefully picked stones and diamonds of exceptional quality, designer and founder Lucy Crowther of Minka Jewels has fast made a name as one of London's most exciting designers. Offering modern twists on easy-to-wear, bold shapes, their signature take on the gypsy ring is a highly coveted style for those looking to reset inherited diamonds or an alternative engagement ring.

The octagonal cut is extremely similar to an emerald cut, and often very hard to tell the two apart. The main difference is that octagonal cut stones often have eight equal sides, rather than the emerald cut having a predominantly rectangular shape with short 'corners' making up eight sides.

Jewellery designers favour an octagonal cut gemstone for being a less common choice, as they have a geometric but classic shape. With a large table (the top, flat part of a gemstone when looking from above) this cut favours clear, coloured gemstones of high quality with few imperfections.

The tourmaline featured in the photo weighs 2.91cts.

Gold is a naturally occurring metal with a warm, glowing finish when polished, and remains the most popular choice for engagement rings due to its natural beauty and hard-wearing strength.

Pure 24k gold is naturally a soft material, and considered too soft to create jewellery with, so it is mixed with small amounts of other metals to create an alloy.

As well as increasing the durability of the gold, adding alloys can also change the colour of the gold to produce rose or white gold, for example.

18k yellow gold is made up of 75% pure gold, and 25% alloy, which would usually include silver and copper.

18k rose gold is made up of 75% pure gold, 22.2% copper, and 9.2% silver.

18k white gold is made up of 75% pure gold and 25% palladium or platinum.