Pale Aquamarine Geometric Style Ring
By Lily Kamper
£3,700
A princess cut aquamarine set in a geometric style in yellow gold.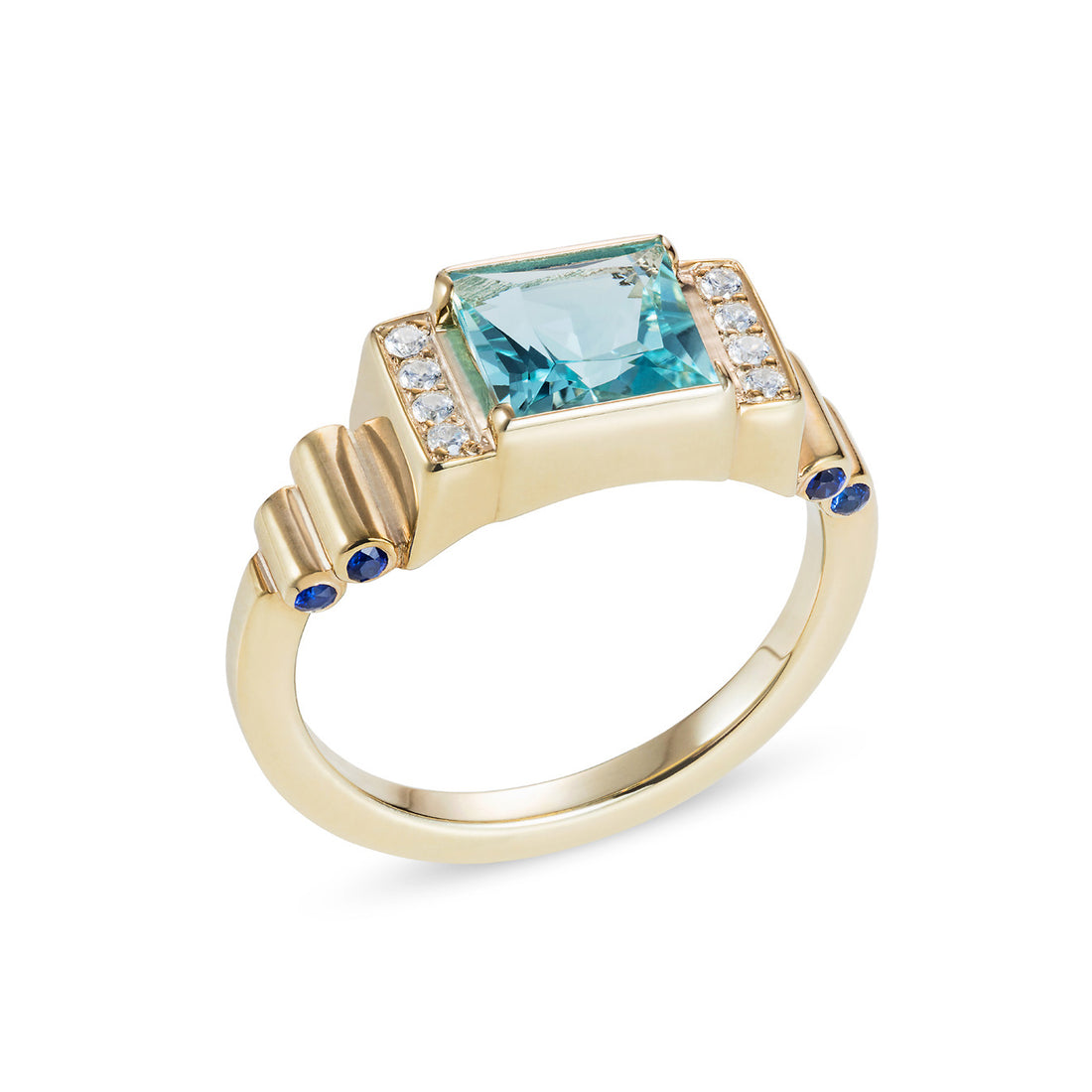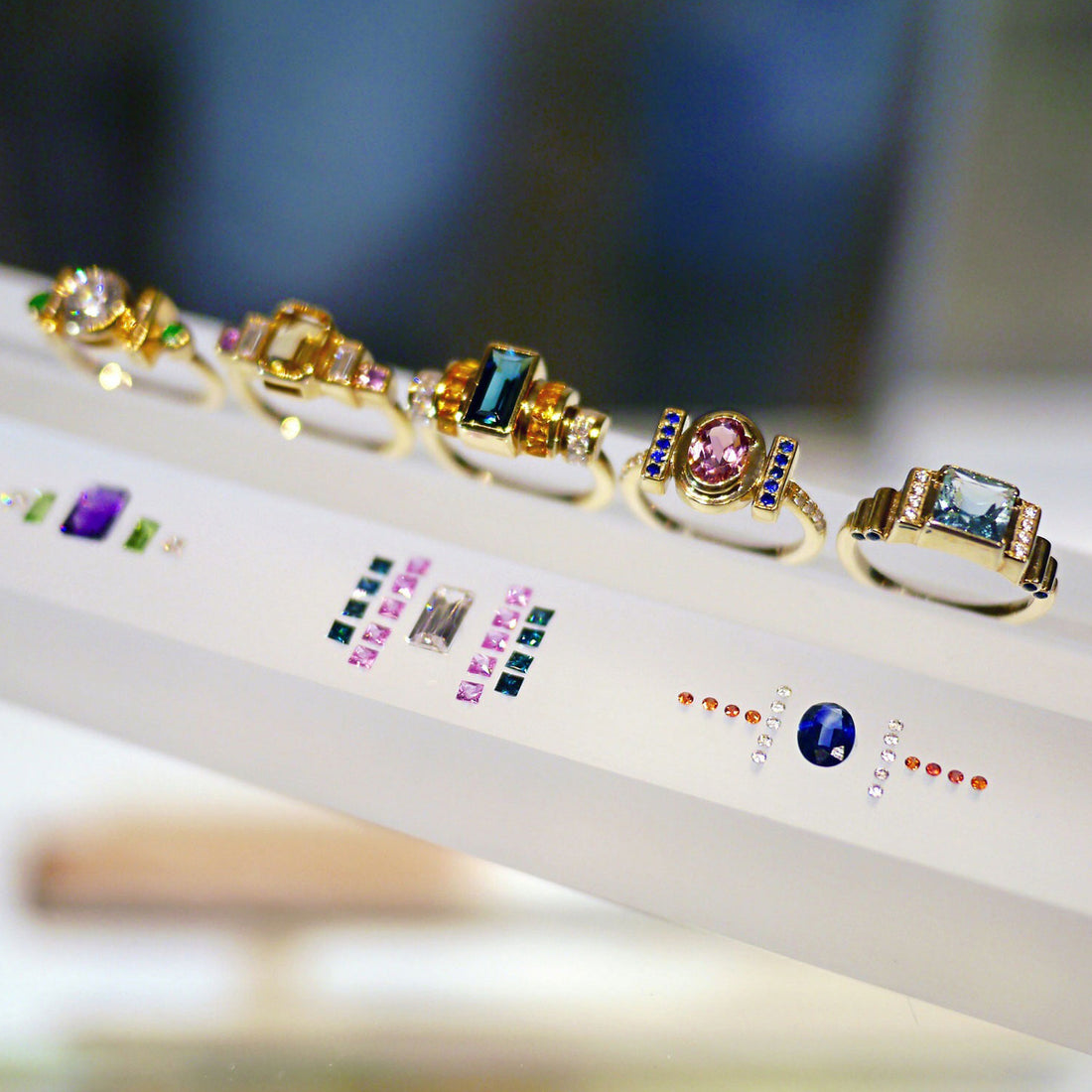 This Ring is Made to Order
Delivery in 8 - 10 Weeks.
A sparkling blue-hued aquamarine set with white diamonds, and deep blue sapphires. In solid 18k yellow gold.
This Lily Kamper piece is made to order. For more information or to design a custom version with different gemstones or metals, please make an enquiry below.
Ring Details
Lily Kamper creates bright, geometric designs from her London studio using unusual colour combinations of diamonds, sapphires, tourmalines and emeralds. A graduate of the prestigious Royal College of Art in London, Lily is a highly sought after designer for her confident and colourful engagement rings and bespoke designs.

Princess cut diamonds are a square shape when viewed from above, and taper to a point below the surface, like an inverted pyramid. They were at their most popular in the 1980s and 90s, and remain the second most popular diamond cut after the round shape. A classic style featuring a princess cut diamond would be the princess diamond in the centre, flanked by two trillion (triangular) cut diamonds, or two round cuts. Many designers featured on The Cut London have subverted these more traditional styles and are setting princess cuts in modern and unique ways.

If you like the princess cut but would like something less conventional, consider looking at the more rare carré cuts or a cushion cut for an alternative square diamond shape.

See all princess or square cut diamonds rings here.

Gold is a naturally occurring metal with a warm, glowing finish when polished, and remains the most popular choice for engagement rings due to its natural beauty and hard-wearing strength.

Pure 24k gold is naturally a soft material, and considered too soft to create jewellery with, so it is mixed with small amounts of other metals to create an alloy.

As well as increasing the durability of the gold, adding alloys can also change the colour of the gold to produce rose or white gold, for example.

18k yellow gold is made up of 75% pure gold, and 25% alloy, which would usually include silver and copper.

18k rose gold is made up of 75% pure gold, 22.2% copper, and 9.2% silver.

18k white gold is made up of 75% pure gold and 25% palladium or platinum.