Ignite Ring
By Fernando Jorge
£4,200
A single pear cut stone set in 18k yellow gold.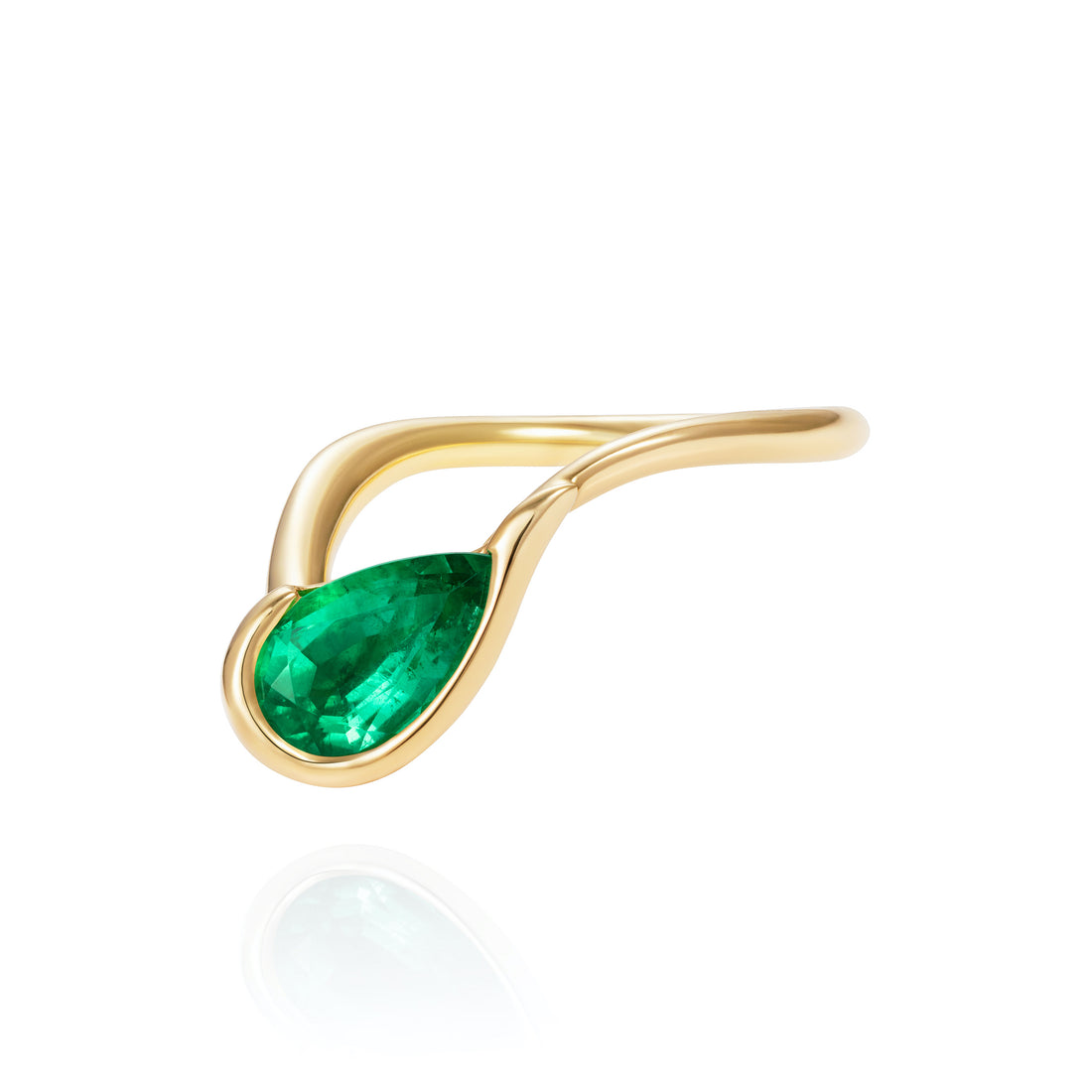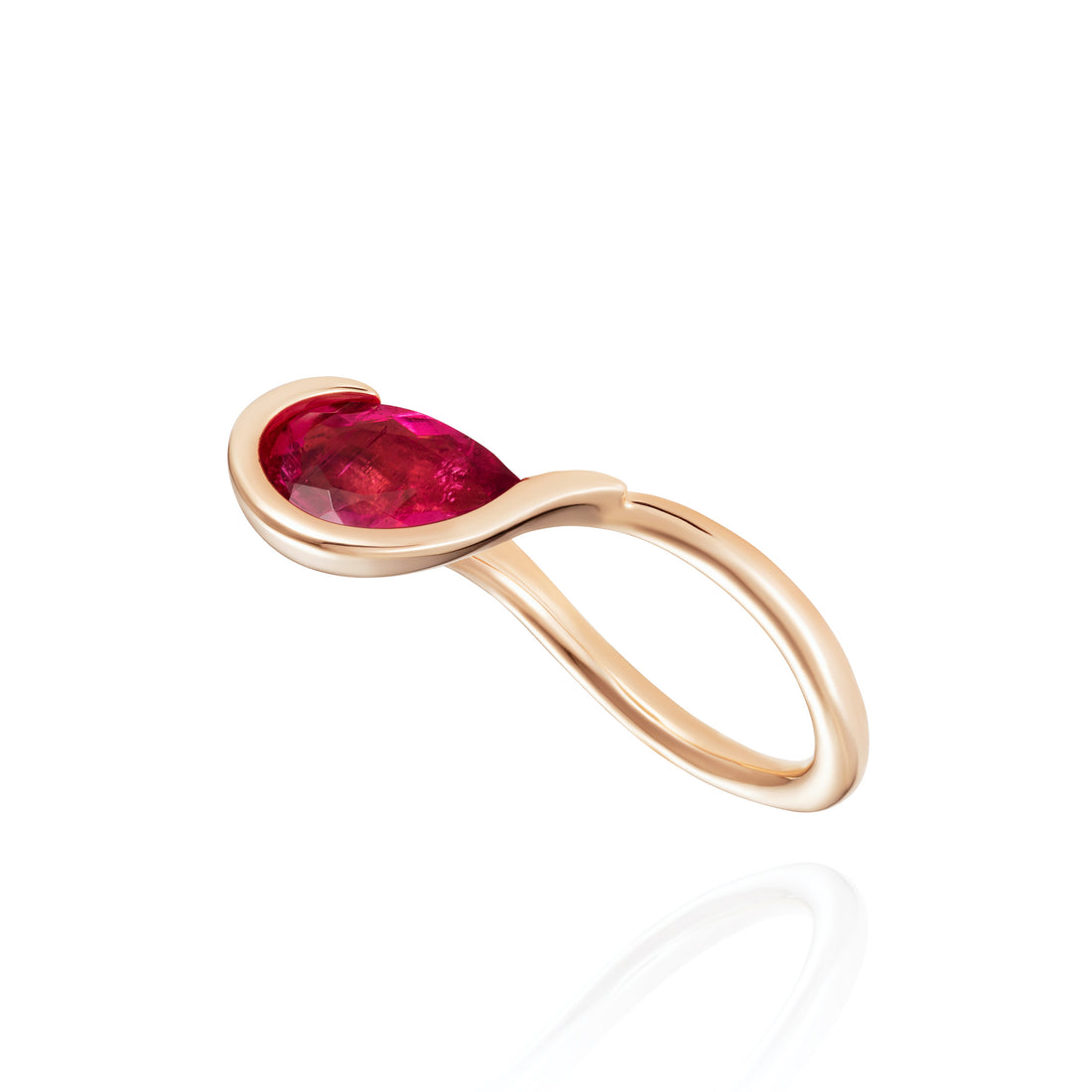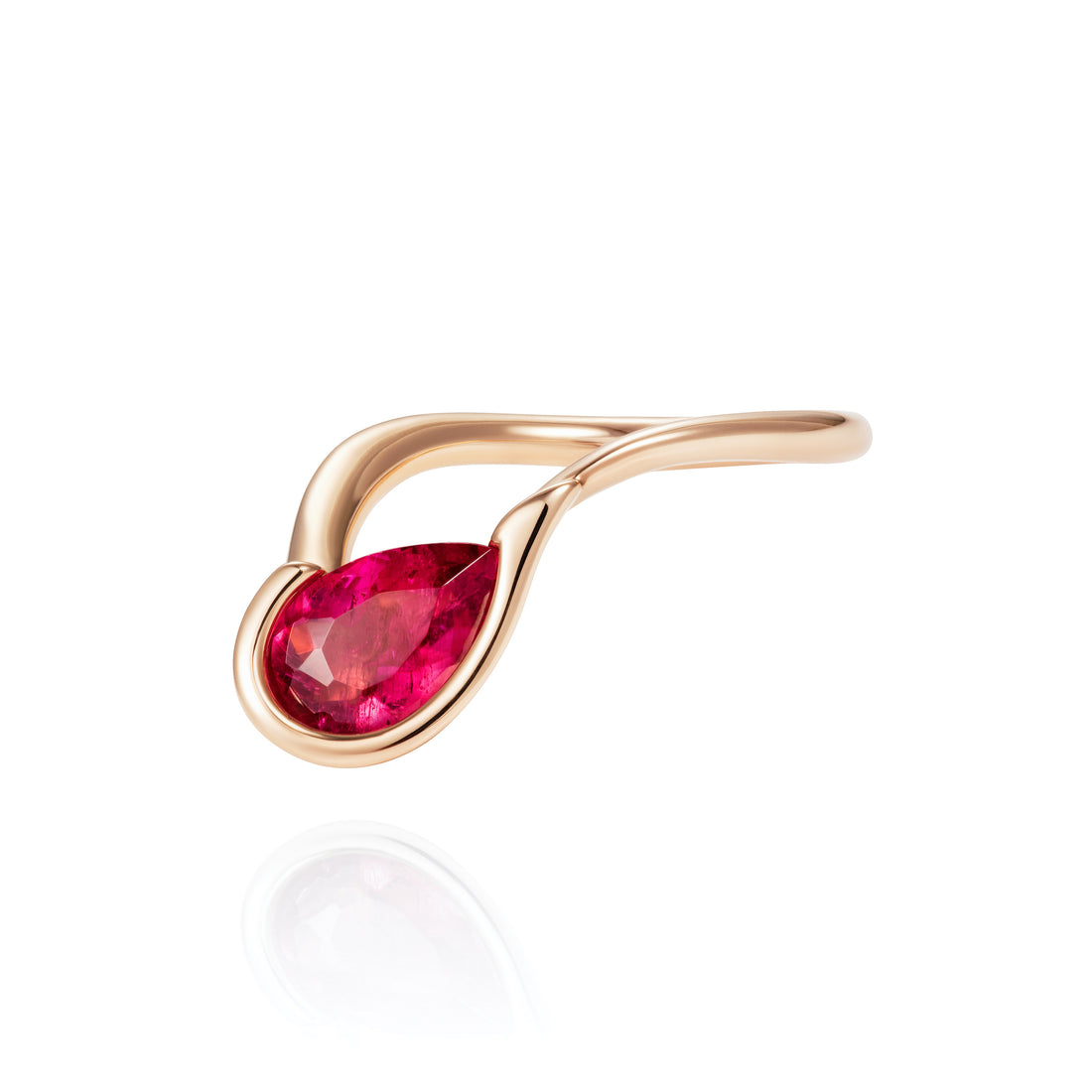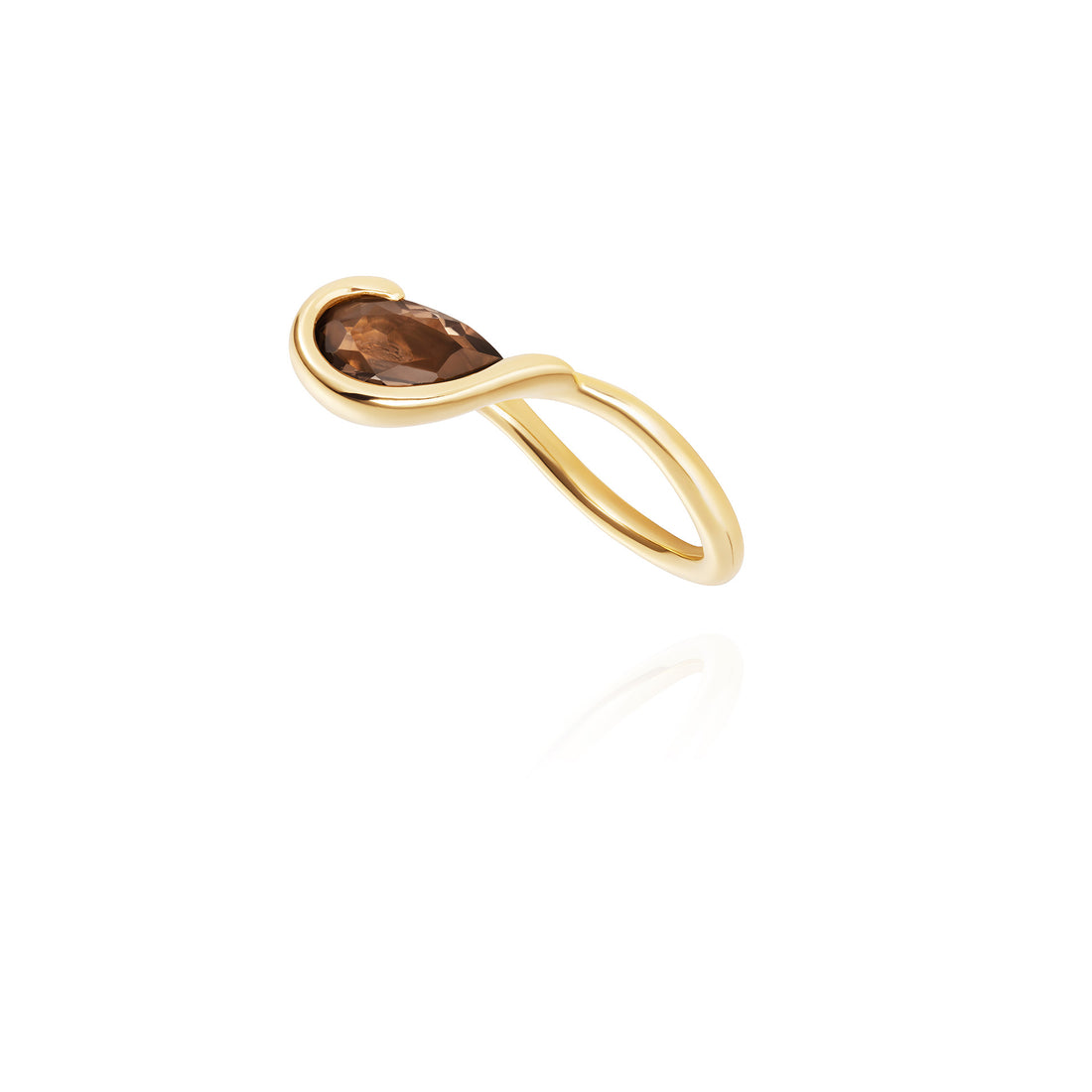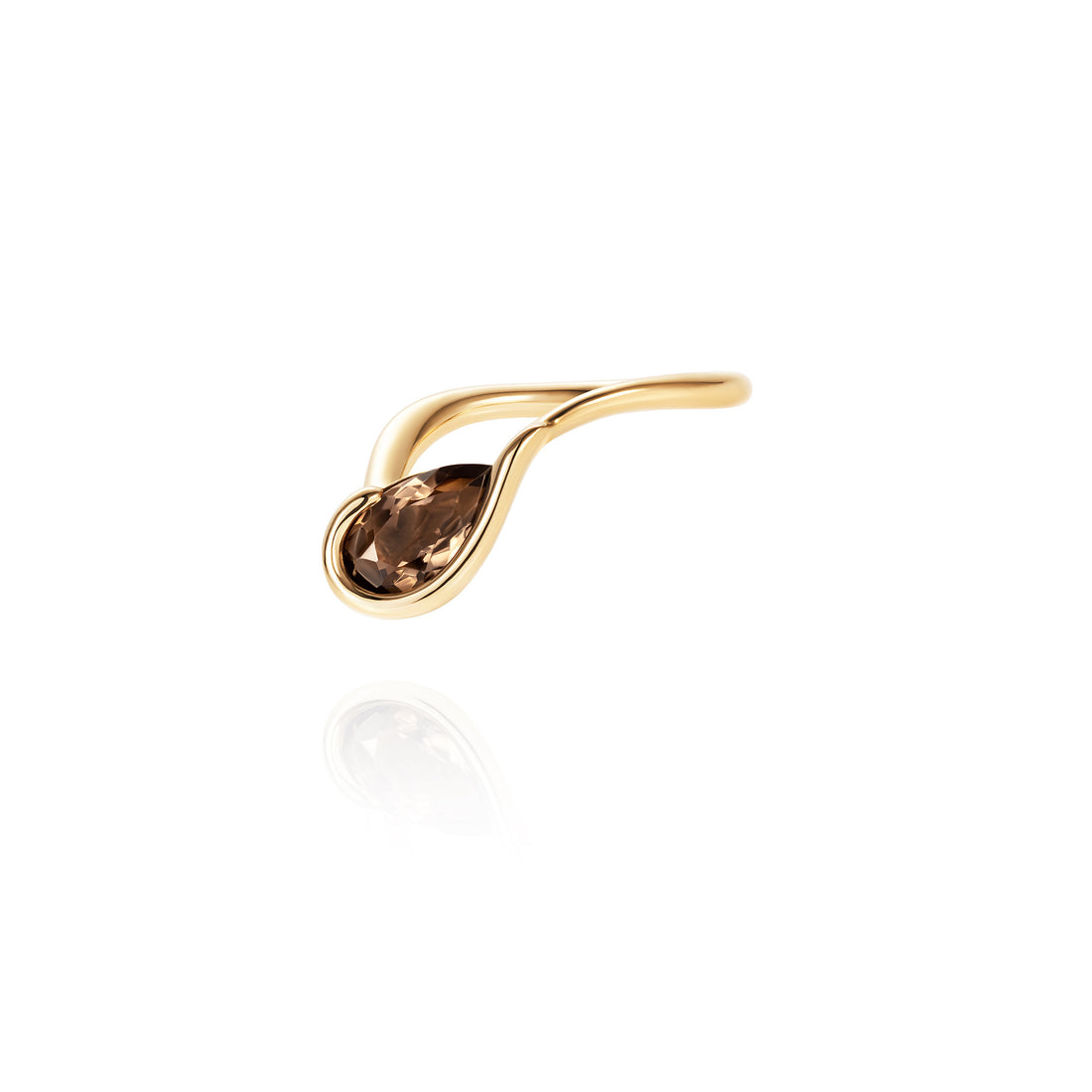 This Ring is Made to Order
Delivery in 8 - 12 weeks
The new solitaire, the single pear cut stone sits on a gently curving band of gold.
Available to ship within 14 days in a size N. For all other sizes please make an enquiry and we will place a bespoke order for you.
Ring Details
The highly coveted pieces of Brazilian born, London based designer Fernando Jorge have swiftly become collectors' items. His sensuous, gemstone heavy pieces celebrate the colour and light of his home country, and offers a chic and directional take on classic silhouettes such as the cocktail ring or red-carpet earring. His signature style is unmistakable, creating soft lines and unexpected details with uncommon stones and materials, but all within the confines of shapes and silhouettes we understand and, more importantly, want to wear.

Fernando's rings make beautiful alternative engagement or commitment rings, and are available to be made to order using different gemstones on request.

Emeralds are a green coloured precious gemstone, and one of the four most desirable gemstones worldwide, alongside diamonds, rubies and sapphires.

Emeralds fall below diamonds, rubies and sapphires in terms of hardness, due to the fact that most emeralds have a high number of inclusions in them - small splits and breakages visible in the stone - so they can shatter quite easily and are considered a fragile gemstone.

As emeralds are usually quite 'included' - where there are marks that are clearly visible in the stone - the colour and the clarity are considered to be the most important factor in determining value. So as with all gemstones the colour is king, and tends to determine price, with emeralds it's also how clear the gemstone is. It's normal to have a few inclusions in an emerald, so instead it's important to choose a bright colour that sparkles and glows a deep green. Emeralds too pale will show the inclusions even more, and too dark will appear dull.

It's also important to set emeralds securely, usually in a bezel setting rather than a claw setting, so the metal goes all the way around the stone, protecting it.

Emerald is traditionally the birthstone of May. View all emerald rings here.

Pear cut diamonds, or drop diamonds, are teardrop shaped - with a sharp tip at one end and a rounded base. As with the oval diamond, the shape can elongate the fingers, and is a more unusual choice for an engagement ring than a princess cut or round diamond. Featuring the multiple short facets of a brilliant cut but with a less common shape than a round diamond, the pear cut diamond is a super sparkly choice. The pointed end can be quite fragile, despite diamonds being a very hard substance, so make sure it's set well and the tip is protected.

Once considered old-fashioned, pear cut diamonds are having a resurgence in popularity due to innovative and exciting designers creating bold, large-scale solitaire designs with unique settings.

See all pear cut diamond rings here.

Gold is a naturally occurring metal with a warm, glowing finish when polished, and remains the most popular choice for engagement rings due to its natural beauty and hard-wearing strength.

Pure 24k gold is naturally a soft material, and considered too soft to create jewellery with, so it is mixed with small amounts of other metals to create an alloy.

As well as increasing the durability of the gold, adding alloys can also change the colour of the gold to produce rose or white gold, for example.

18k yellow gold is made up of 75% pure gold, and 25% alloy, which would usually include silver and copper.

18k rose gold is made up of 75% pure gold, 22.2% copper, and 9.2% silver.

18k white gold is made up of 75% pure gold and 25% palladium or platinum.